Early Settlers
The Kewaskum area was mere wilderness when the first settlers arrived in the 1800s. These people built homes and businesses; through their contributions, a foundation was built, and the Village of Kewaskum was created.
Chief Kewaskum
The Village of Kewaskum is named after Chief Kewaskum, a Potawatomi Indian chief who lived in the area during the early to mid-1800s. The Village is located on the site of what was once a principal Potawatomi village.
Preserving Kewaskum's Treasured Past
The Kewaskum Historical Society Museum has undergone a complete renovation!
The core of the Kewaskum Historical Society Museum lies in its collections which have been assembled over the past 50 years and date back to the late 1800s.
On display are collections featuring Chief Kewaskum & Native Americans, Early Village History & Settlers, Early Businesses, Agriculture & Dairies, Early Churches, Village Schools, Village Parks, Local Organizations, and more.
The collections are broad and consist of objects, documents, letters, maps, photographs, as well as household objects, furniture, toys, and textiles.
There are hundreds of photographs documenting Kewaskum's buildings and infrastructure: homes, churches, schools, and inns, as well as roads, railroads, and bridges. Our collections also include artifacts, news documents, and photographs that document the development of business and industry, dating back to the late 1800s.
Of particular richness are materials that reflect the history of Chief Kewaskum and Native Americans, as Kewaskum is located on the site of what was once a principal Potawatomi village.
Complementing these collections is a variety of early machines, engines, and farm implements & tools which are maintained in the lower level of the Museum.
Included on the museum grounds is an 1840s log cabin, donated by the Orville and Marshal Reysen families of Beechwood. The log cabin was moved from Beechwood to Kewaskum in 1979 and rebuilt by Kewaskum Historical Society in 1982.
Currently, our museum is only open during special events, or contact us.
"There was hardly an old settler who did not possess a collection of flint arrow and spear heads and knives, stone hatchets and axes and spuds that he had plowed up from his fields."
— Carl Quickert
Washington County, Wisconsin: Past and Present, Vol. 1, 1912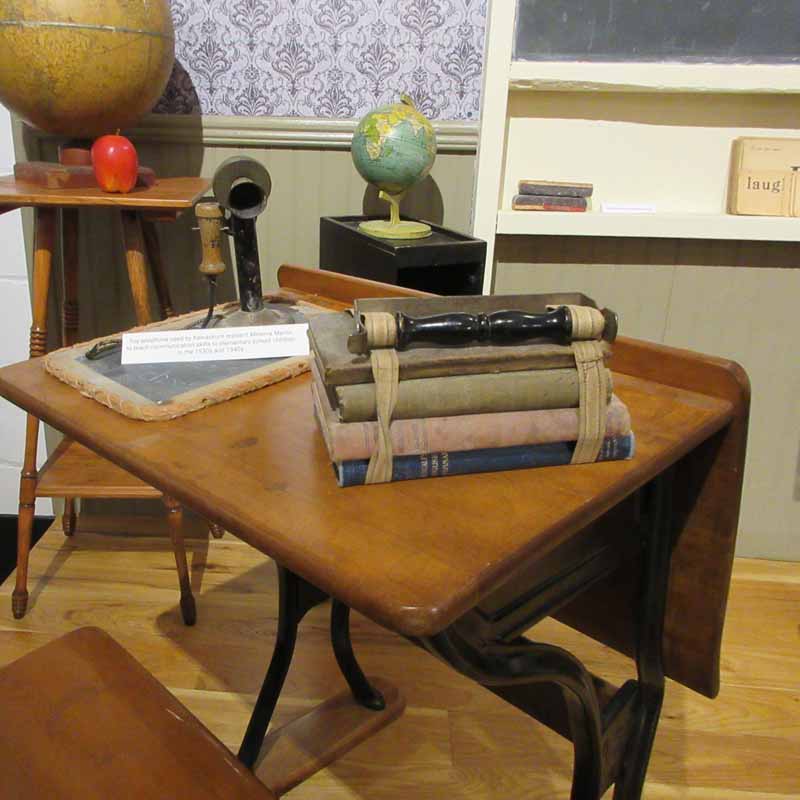 Kewaskum's First School
Kewaskum's first settlers educated their children in their homes or in small groups with other families. The first Village school opened in 1852, a frame building located on the south side of Main Street, east of the Milwaukee River. Calista Colvin was the first teacher at the school.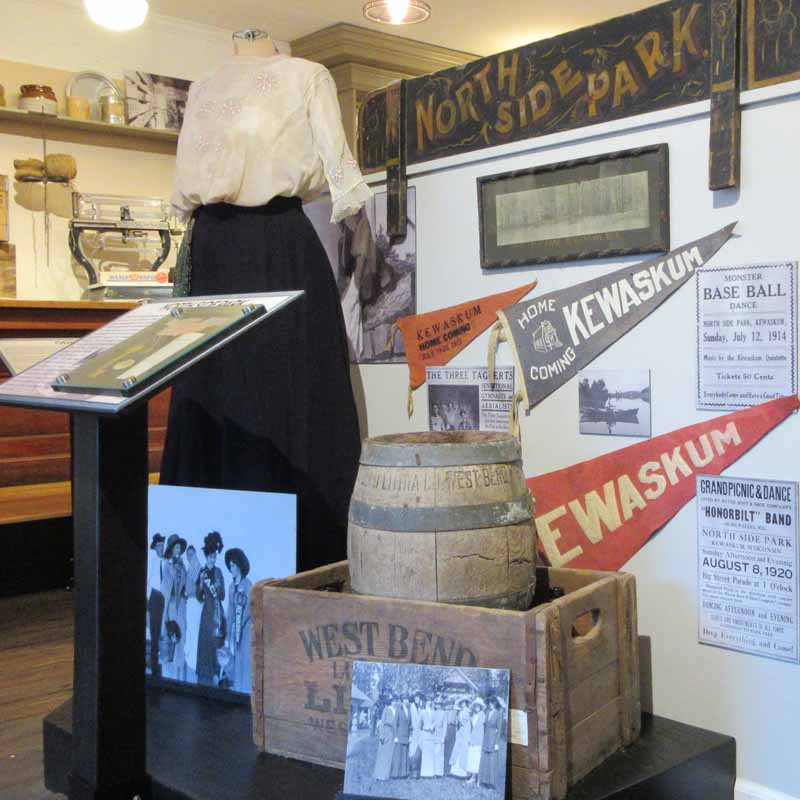 North Side Park
North Side Park, a privately owned park that opened in 1896, had grandstands, a dance hall, and a dining room. The park immediately drew people from across southeastern Wisconsin, with some traveling by excursion train.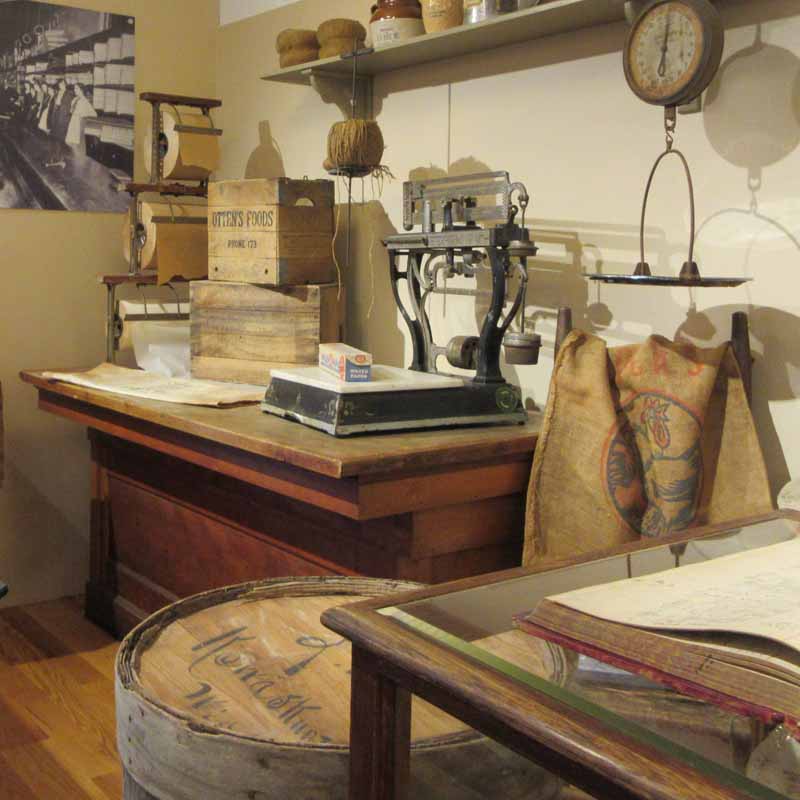 General Stores
Kewaskum's first general store was built and operated by William Spicer in the 1850s. The Altenhofen, Backhaus, and Thompson general stores were also established early, all selling goods to the area's first residents.